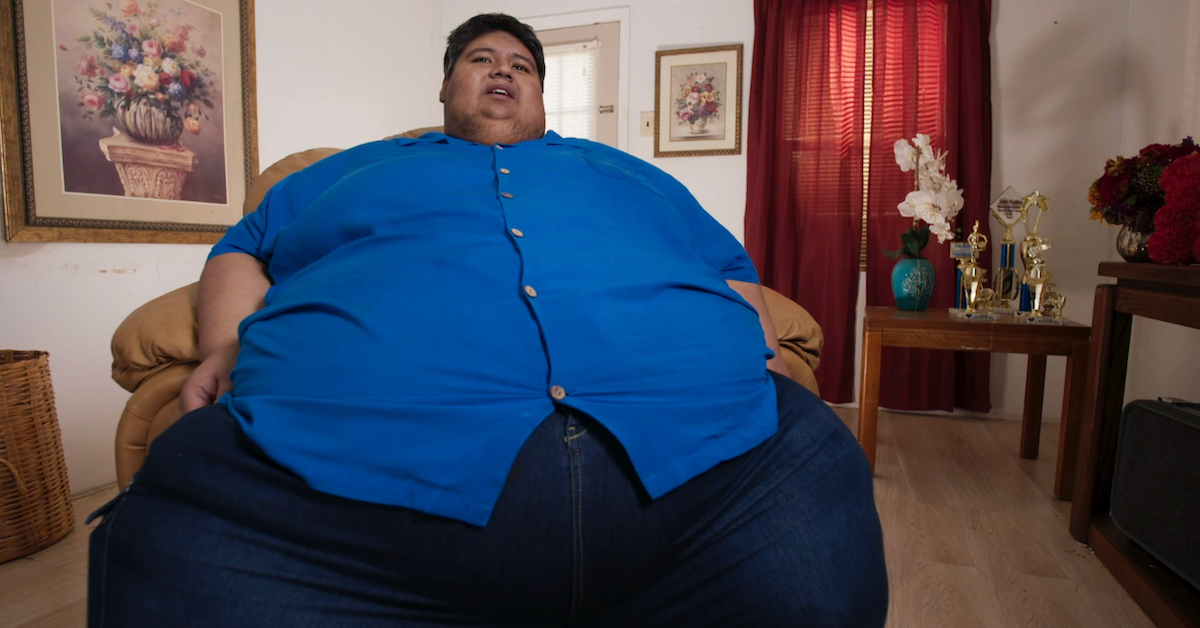 I used to watch My 600-Lb Life as a kid. I don't know why. Even 10-year-old me recognized that the show was extremely depressing. But, for whatever reason, whenever it showed up on TLC and I had nothing else to do, I stopped and watched. If you somehow haven't heard of the show, each episode is set up the same way: the viewer is introduced to an individual typically weighing at least 600 pounds, there are segments devoted to documenting the individual's home life (usually characterized by a lack of mobility and severe dependence on another person during their day-to-day life), and the individual meets with Dr. Now and then embarks on a weight loss journey to qualify for bariatric surgery (a surgery that limits stomach capacity to make calorie restriction easier).
While I never watch the show now, little-me would sit and watch other people's slow, agonizing lives until something else caught my fleeting fancy. Maybe it was a book, or maybe my mom enticed me to the kitchen table with Play-Doh. But, just like that, it was over. Show's done. Fin.
Why is this relevant? Well, recently, I started working in Patient Transport. Which basically means that I get paid to move patients from place to place throughout the hospital. Being in a hospital is both exhilarating and enlightening. I see things I've never seen before, and I see things I've seen a million times before, in My 600-Lb Life and in real life now: bed-bound, dialysis-bound, obese patients that will likely spend the rest of their—statistically shortened—lives severely limited by their health.
I would like to inject here that I do not mean to moralize obese people. The states they find themselves in are not simply a matter of individual choice but rather a symptom of a much more serious, more endemic issue in the United States (and perhaps other neo-liberalist economies): the prioritization of corporate interests over the happiness and longevity of common people. Specifically, I am disturbed by how inactive the United States government is in fighting the obesity epidemic, an epidemic sprouting from an overabundance and over-availability of curated-to-be-addictive, unhealthy, calorie-dense foods paired with well-researched, extremely effective advertising and a lack of equally easy alternatives, all of which comes together to build a food atmosphere where only 26.4% of adults aren't overweight or obese. And while BMI—the scale used to delineate weight categories—is most definitely a flawed measure, especially for anyone not Caucasian, it still has merits as a predictor of health outcomes.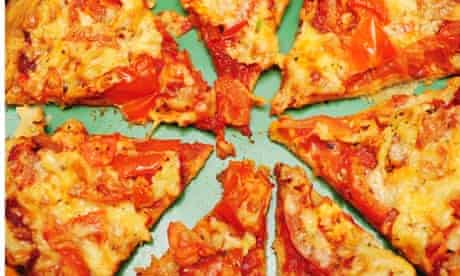 This isn't an issue that can be ignored. For the sake of our country's people, our government needs to acknowledge that this isn't a problem that will remedy itself. I could turn off My 600-Lb Life anytime I wanted to, but one cannot simply turn off and tune out a stunted life expectancy partially attributed to ever-expanding waistlines.
There is a need for policy in the United States that prioritizes the health of individuals over the profit of corporations that lobby for pizza sauce to be considered a vegetable (and win), over the allowance of misleading health claims on packaging, and the band aid on an open wound that is the failure of nutrition labeling in the United States.
There is a need for committed policies that grant access to affordable health foods, incorporate healthy cooking into early childhood education, and significantly decrease access to affordable unhealthy foods. Policies need to be utilized to encourage the formation of a healthy food culture that fights childhood and the resultant adulthood obesity, so that people are no longer put in a situation where they must constantly intentionally choose between instant gratification and their health.
Best
mayoandrice